PMOHA's 6th Year @ Pacific Cup
Representing the best of oldtimer's hockey!
What Is The Pacific Cup?
The Pacific Cup is an annual hockey tournament held in Victoria (Jan 18-20, 2019). It is administered by the Canadian Adult Recreational Hockey Association (CARHA) with teams coming from all over Canada and the U.S. and this will be its 42nd year. It is one of the biggest adult hockey tournaments in North America.
Signup at https://pmoha.org/Events/
What Can I Expect?
Teams are constructed and entered based on age and player skill level. Once a player registers through the PMOHA website, The PMOHA Executive will create teams and notify players what team they're on and who their captains are. In addition to the hockey, there is a lot of fun to be had. From hanging out with the guys in between games to team dinners, you're in for a memorable time. You likely have somebody on your team who went last year so ask them about it. Each team is guaranteed 3 games of 2x 20 min stop time games on friday and Saturday. Championship games are played on Sunday.
Who Can Go & What Is the Cost?
EVERYBODY from PMOHA! We want to include all PMOHA full time players who want to come. Teams are selected based on age, player ability and position.
Tournament cost is $70. Signup at https://pmoha.org/Events/. Questions? Contact Diedo Millenaar (tournaments@pmoha.org)
Deadline Sunday Sept 30th!
This fee is non-refundable. In the past, last minute cancellations caused massive organizing headaches and with even more teams from our league attending, we need firm commitments. This is a VERY enjoyable weekend and the feedback received in the past has been overwhelmingly positive. We plan on bringing at least 5 teams this year.
Dinner Info
We will be arranging our traditional "PMOHA dinner" in Victoria so that all players can eat and socialize together on the Saturday night.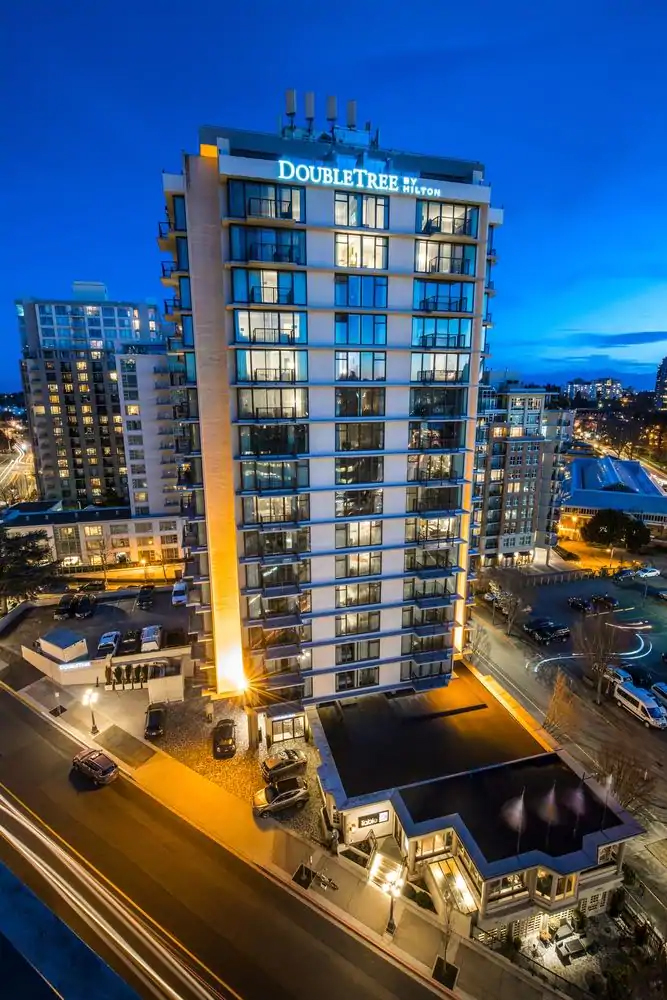 The Hotel
Discounted rates have been secured by PMOHA at the Hilton DoubleTree Hotel in Downtown Victoria. Hotel info will be made available to registrants once teams are finalized in early October.
HOCKEY •
CAMARADERIE
You won't forget this tournament weekend!